Marine Captain Randy Prince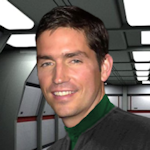 Character Information
Name
Randy Lynn Prince
Rank
Marine Captain
Position
Marine Commanding Officer
Second Position
Assistant Chief Security/Tactical Officer
Gender
Male
Species
Human
Age
45
Physical Appearance
Height
5' 9"
Weight
190 lbs.
Eye Color
Brown
Hair Color
Black (Graying)
Physical Description
Strong, muscle built, and tough. Has a scar over left eye, and a straight forward personality.
Personality & Traits
General Overview
Randy Prince is one of those Marines who knows what he is doing, yet does not get cocky. Though only in service for 9 years, he has managed to climb the ranks because of quick thinking and creativity. All these traits he picked up from being a veteran of the Champaign, Illinois Police Department. He is a Christian, and does not like to stick his nose in other people's buisiness. Treats everyone with respect and is polite, unless someone provokes him. He tries to be a likable guy. He almosts worships his family
Strengths & Weaknesses
Strong. Working out everyday helps that. Ignores pain. Yet not heartless. If presented with a personal problem, he can get the job done, but it will not be easy. However, he knows he is human and can die.

His biggest weakness is that he tends to ignore himself and only focus on others. He hates drawing attention to him, and only focuses on himself to eat and workout (and sleep if he can.)
Ambitions
To protect his family from the evil in the universe.
Hobbies & Interests
Workout, Read books, play games, talk with friends, and explore.
Languages
Captain Prince is mainly a patriot of Earth. He does not know much other lanquage than English.
Family
Father
Terry Prince
Mother
Debbie Malloch
Brother(s)
Sister(s)
Spouse
Kay Prince
Children
Tom, Sam, Sarah Prince
Other Family
Steve Malloch-Step Dad
History
Randy Prince grew up in the Midwest United States, in a little village known as St. Joseph Illinois. It was a nice and quiet town. He went to school there all his life. His father had been in the Federation Air Force and then became a Champaign Illinois Police Officer. Randy followed in his footsteps, first becoming a police officer, then joining the Marine Acadamy. He married Kay Thomas while he was there and then was accepted into the Marine Corps. His first Starship, the USS Phantom, was an Akira class and he served on her for many battles. After a few transfers and a lot of promotions, one for succesfully destroying a Romulan Warbird while his own ship was down, he rose to the rank of 2nd Lieutenent.
Service Record
Joined Marine Acadamy-2375
Accepted into Marine Corps-2376
Battle of Edus Prime-2377
Battle of Orin 7-2378
Battle of the Omegas-2379
Battle of Terenoid-2381
Battle of sector 45-2381
2nd Battle of the Omegas-2384

Current Status: Marine Captain: USS Tigris
Awards

| | | |
| --- | --- | --- |
| | 3 Month Service Cross | |
| | 6 Month Service Cross | |
| | Action Award | For those who write thrilling action-filled posts |
| | Most Improved Player Awards | For a player who has improved the most on a simm |
| | Non-Playing Charcter Developement Award | Given to writers who develop detailed Non Player Characters |
| | Crews Choice Award | Chosen by the Crew |

Posting Activity
Recent Posts [ Show All Posts ]
Recent Logs [ Show All Logs ]